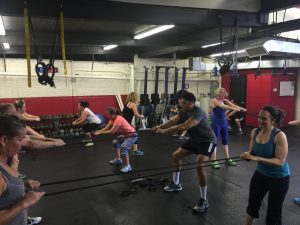 Large Group Personal Training
Urban Athlete offers a variety of group training sessions throughout the week, with more than 25 weekly training options. Our large group personal training has similar attention as a personal training session just in a larger setting. A coach will instruct each workout beginning with the warm-up then demonstrating the workout. During each session, the coach will help you with your form, any necessary modifications, motivation for the workout and assist you in making decisions on what weights to start with.
Each session is lead by an instructor, taking you through your workout step-by-step, just like personal training without the added cost. This way you don't have to worry about what you're workout will be each day, nor do you have to question if you're doing an exercise incorrectly. There is always a coach on staff to lead you through each workout.
Urban Athletics workouts are offered 18 times a week from early mornings to evenings and weekends.
If you're looking to accomplish: Fat Loss, Greater Energy Levels, Stress Reduction, Improved Mood & Well Being, Increases in Lean Muscle Mass, Improved Sports Performance, and Greater Mobility and Flexibility, this is the perfect match for you.

---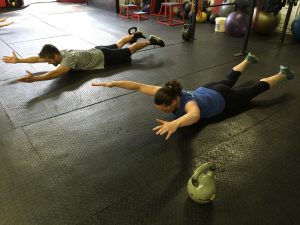 Semi-Private Training
While the group workout environment might not be what you're looking for, we also offer semi-private training, a unique yet still individualized way to achieve your goals while still working closely with a trainer but without paying private training rates. As a semi-private training client you also have unlimited access to all of the group workout times and open gym. If you have specific goals in mind that require specific training, this is your ideal option. The semi-private training membership might also be your best option if you have very specific limitations. All semi-private training sessions range from 1-3 times a week.

---
Nutrition Accountability
Each Urban Athlete program includes our basic nutrition guidelines for you to follow. However, if you want a more watchful eye on your nutrition and meal planning, designed specifically to support your training goals, you'll want to take advantage of our Nutritional Coaching. The Nutritional Coaching provides you with day-by-day meals and snacks, as well as how to prepare those meals and snacks, to support your health and fitness goals. We can't do the shopping and cooking for you, but we will tell you exactly what you need to succeed.
During your first month of nutritional coaching we will also schedule a time that is convenient for you and take a trip to the grocery store with you, to point out the obstacles that marketers convince you with that aren't necessary and potentially harmful to your health and fitness goals.

---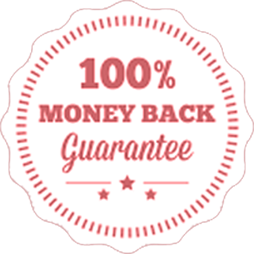 Get results… or It's Free